Come and join a free family Tree or False? walkshop for 9+ year olds on Saturday 19th September 2015 in Hilly Fields Park and Sunday 20th September 2015 in Telegraph Hill Park, celebrating Lewisham Story Festival.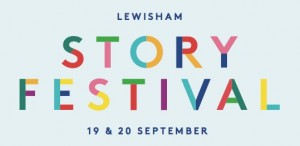 Everyone has heard of an 'old wive's tale' or two about a tree – here's your chance to test your wits and your story telling powers – to discover which stories are tree or false?
All you need to do is turn up at the starting point just before 11.00am – no pre-booking required – but its best to get there early as places will be strictly limited!
Saturday 19th September 11.00am-11.45am

Hilly Field, Lewisham

SE13 7JN

 – Pistachio's 

cafe

Sunday 20th September 

11.00am-11.45am Telegraph Hill – The Hill Station, Kitto Road SE14 5TW
There's lots more to see and do at Lewisham's Story Festival – download the brochure to find out more here
Want to know more about Tree or False? walkshops (for grown ups as well as youngsters).
Walking in Step with:
Story Matters CiC – the creative genius behind Lewisham's Story Festival