We are a family run business that develops and delivers walking events with a creative twist. Our walks and 'walkshops' (walking workshops) are mainly artist led, depending on the event you choose there will be a mix of drawing, learning and making. Our focus is to be creative using walking as the art form. Participants come and explore an area, learn something new and develop skills. Group participation is fun and stimulating and you will be part of a walking performance. 'The art is in taking part' which we call 'walking creatively'. Join one of our events by clicking on the links below: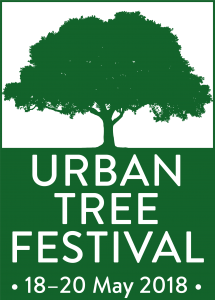 We are hoping to bring the first Urban Tree Festival to London in May 18-20 May – to achieve this we are running a crowd funding campaign until 28 April – please pledge if you can
Upcoming events
Date/Time
Event
18/05/2018
11:00 am - 1:00 pm
Stalking the Mulberry Monasteries and Inns of Temple of the City of London
Blackfriars rail & tube station, London
18/05/2018
12:45 pm - 1:35 pm
Mindfulness amongst trees
Ruskin Park, London
18/05/2018
6:30 pm - 8:30 pm
Urban Forest: Hampstead
Hampstead Heath Overground Station, London
19/05/2018
10:30 am - 12:30 pm
Urban Forest: Peckham SE15
Peckham Rye rail station,, London
19/05/2018
1:00 pm - 2:30 pm
Haiku in a Japanese Garden
Cafe on the Rye, London
19/05/2018
3:00 pm - 5:00 pm
Stalking the Hardy Ash - a photography walkshop
Kentish Town rail and tube, London
19/05/2018
4:00 pm - 5:15 pm
Mindfulness in the city
St Giles-in-theField, London
20/05/2018
10:30 am - 12:30 pm
Urban Forest: Stoke Newington
The Clarence Tavern, London
20/05/2018
11:15 am - 12:45 pm
Visualisation, Mindfulness & Movement
Red Cross Garden, London
20/05/2018
12:30 pm - 2:30 pm
Stalking James I's mulberries
Deptford rail station, London
EASTER HOLIDAY MAINTENANCE  – behind the scenes we are tinkering with this website, so some pages will be temporarily disabled – please bear with us.
If you would like us to develop a walking event tailored to your needs read more here about our pricing, or if you would like to collaborate in developing one, then please read more here and contact us via this form.
Ticket pricing: We use Eventbrite and Funzing as ticket booking platforms, both take a commission via a booking fee, and we are also charged a banking fee by PayPal that processes our orders – a portion of which we pass on to the ticket purchaser.  As this fee is dynamic we are unable to establish the fee and publish it. Please note that unless stated there will be a booking fee added to the ticket price. For further details on Offers, pricing and refunds please see here.
We are building our website, so bear with us as we get our on-line presence 'ship-shape'.