We are a family run business that develops and delivers walking events with a creative twist. Our walks and 'walkshops' (walking workshops) are mainly artist led, depending on the event you choose there will be a mix of drawing, learning and making. Our focus is to be creative using walking as the art form. Participants come and explore an area, learn something new and develop skills. Group participation is fun and stimulating and you will be part of a walking performance. 'The art is in taking part' which we call 'walking creatively'. Join one of our events by clicking on the links below:
Upcoming events
---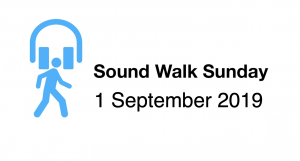 We are delighted to announce that Sound Walk Sunday will be returning on Sunday 1 September 2019 with events taking place that day and in the following week.
We are currently calling artists and producers of sound walks or audio-enhanced walking pieces to submit their works to be include in the Sound Walk Sunday programme – details of the Call can be found here.  We are also appealing to anyone who wishes to host a workshop bringing creatives and technicians together to share knowledge and create sound walks – if you can be a potential host please email us here
Discover more about Sound Walk Sunday 2019 and dip into our directory of sound walks and walking pieces from here
---
Thank you to everyone who helped us bring the first ever Urban Tree Festival to London from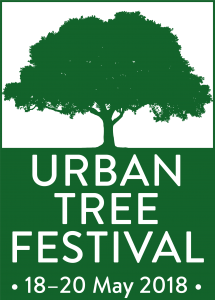 the 18-20 May 2018. Made possible through donations of more than 70 people who contributed to a crowd funding campaign in April and the generous support of Trees for Cities, the city-greening charity that is celebrating its 25th anniversary in 2018.  We are looking at ways of making it an annual event, so if you have an idea for an annual Urban Tree Festival just click here to reach our Get in Touch page.
If you would like us to develop a walking event tailored to your needs read more here about our pricing, or if you would like to collaborate in developing one, then please read more here and contact us via this form.
---
Ticket pricing: We use Eventbrite and Funzing as ticket booking platforms, both take a commission via a booking fee which is why the final ticket price may appear higher than that we advertise. Where we can, we offer ticket booking directly via PayPal.  We are charged a banking fee by PayPal for processing all ticket purchases, however, we absorb this cost.   This means that paying through PayPal for your tickets will be at the price we advertise, and you won't be charged a booking fee. As these booking fees are dynamic we are unable to establish the fee and publish it. Please note that unless stated there will be a booking fee added to the ticket price. For further details on Offers, pricing and refunds please see here.
We are building our website, so bear with us as we get our on-line presence 'ship-shape'.