We are excited about working with our current co-creators – each of them is imaginative, focussed and passionate as well as a walking enthusiast – and it means as well as devising innovative and engaging walkshops (a walking workshop) we also get out about on foot to discover what they do in their practice.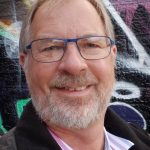 Alan Tucker is a retired filmmaker and photographer who has lived and worked in London for 40 years. He's spent the last few years deeply researching the local history close to his home in Bow. Alan is working on a videography walkshop that the Museum plans to offer, and is collaborating on an Arts Council application to run a series of walkshops in 2017 on sporting heritage in East London. To find out Alan's latest walks including "The social and industrial history of Hackney Wick" click here.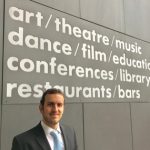 Andreas Alexiou, a leading researcher on Innovation diffusion, he is co-creating a series of walkshops for the business community, including ones on "Creative Convergence", "Invention vs Innovation" (for the Open University Business School) and "Walking your way to thinking clearly."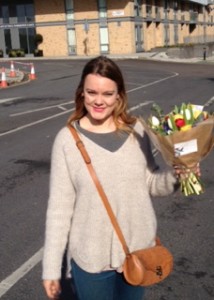 Katie Mccorkindale – also known as Greenwich Flower Girl – runs the innovative Flower Hut in front of Greenwich rail station.  She is co-creating "Follow your nose" a seasonal saunter to discover the flowery fragrances and reveal the less well known smelly histories of Greenwich. Read more and book yourself a place on a "Follow your nose" creative walkshop .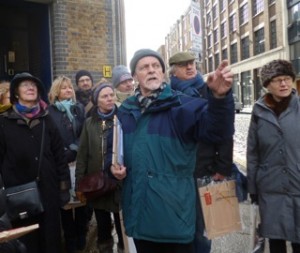 Martin Fidler – the creator of the Ruskin Walk – observes our cities and countryside through the visual and 3d artist's eyes, with eclectic interests, there's hardly a topic that Martin hasn't investigated, and his enthusiasm for John Ruskin is infectious.  Read more about Ruskin Walks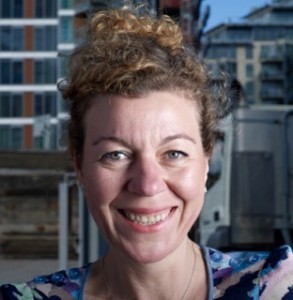 Mel Sutton – yoga teacher, homeopath, aromatherapist and mindfulness coach has developed our Mindfulness through Movement walkshops, bringing us to the attention of the National Gallery, Turner Contemporary, other institutions and workplaces.  Read more here. Mel also facilitates WomenSpeak and offers yoga to small groups too.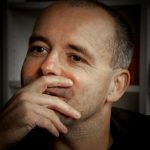 NG Bristow is an award-winning filmmaker and installation artist whose practice encompasses classical narrative, expanded cinema, and para-cinema. Past work in these categories includes: CONTROL , winner of the Louis Mitchell award for best feature / short at Action on Film festival 2016. UNSOUND, showcase premiere at SXSW.  Using the prototype Sensum Emotional Response Cinema technology, the film recomposes its narrative in real time based on bio-feedback from the audience.  He has been commissioned by:  FilmFour, C4, BBC, UKFC, BFI, NIFC, NI Screen and the Arts Council.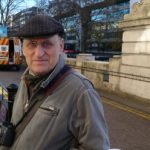 Peter Coles – urban nature writer and photographer, champion of the mulberry, has been co-creating intriguing Stalking Trees walkshops, in which participants get to know a thing or two about trees and how to photograph them.  Peter is also working with the Conservation Foundation to build awareness of the history of and to conserve London's mulberries.  Read more and book yourself a place on a Stalking Trees walkshop or dip into the mulberry's intriguing history.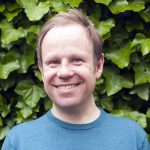 Paul Wood author of 'London's Street Trees', a beautiful and practical field guide to the city's urban forest. Paul is interested in looking at London through its street trees; how they relate to the built environment, their cultural and social history, and of course the remarkable variety of native and exotic species to be encountered as we Explore the Urban Forest.  Next up: Haggerston, Hackney Sunday 15 October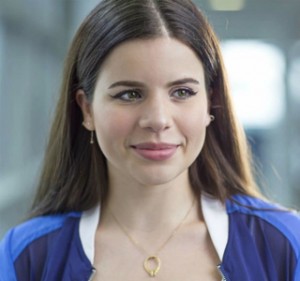 Samantha Reis – is far too wise for someone so young and is helping participants to manage their minds, strengthen their emotional intelligence and mental resilience.  Together we are bringing her innovative guided meditations into our walkshop experience developing meditation walks to help people to think more clearly at the same time as getting gentle exercise.  Try a guided meditation here. Read more and join in as our plans develop.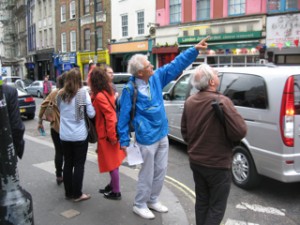 Soho Simon – has been stretching his legs and our minds over wider and wider territories, pointing out unusual signs and views, as we co-create LDN_Labels creative walkshops, in which participants get to discover, catalogued and create their own London Labels.  Read more and book your place on the inaugural LDN_Labels walkshop in the Borough of St Pancras.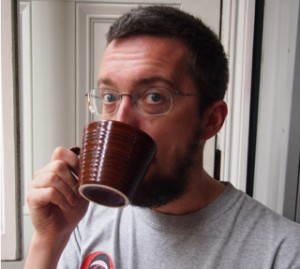 Tom Bolton – author, researcher, reviewer and walking historian with whom we have been tracing London's Lost rivers and revealing neighbourhoods that have vanished from this great metropolis.  Read more about his enthusiasms and join us on a Lost walk.