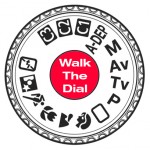 A walkshop in which you can brush up or learn new skills in taking better photos with your digital camera, smartphone or tablet – facilitated by bobble-hatted Brian Galloway, professional photographer and all round good bloke and Andrew Stuck from the Museum of Walking. Click here to book on a Walk the Dial walkshop.
Walk the Dial – Primrose Hill, Camden – February 2015
Magical Primrose Hill is a photographers' dream of light and space. With fantastic views across London our Walkshop takes you to the  canals and old pubs of Chalk Farm and curiosities of Camden Town.
Walk the Dial – Angel, Islington – January 2015
Images from the inaugural Walk the Dial walkshop that took place at the end of January 2015, including getting to know your camera, composition, trying out those pesky functions, and having chin wag over a coffee at the Parasol unit foundation for contemporary art.
Walking in step with: