By 12 Noon Saturday 6th May 2017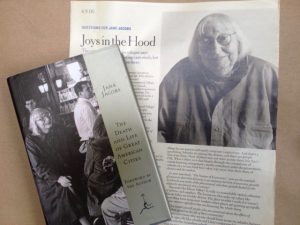 Jane's Walks are a global tribute to Canadian urban sociologist, Jane Jacobs, who wrote amongst other seminal works, "The Death and Life of Great American Cities". Jane's Walks run on the anniversary of her birth in May, and we at the Museum of Walking thought it was time that we devised a walk that played out her enthusiasm and research into local neighbourhoods, those that provide for one's everyday needs, such that one can walk or cycle all your daily errands.
Here in west Greenwich, in south east London, we are lucky to retain such a neighbourhood, and we are inviting you to explore it and celebrate the life and work of Jane Jacobs.
The Museum of Walking will buy a pint and lunch for the first person to bring a copy of one of her books (or a book that references her work), plus a bookmark from local bookseller Halcyon Books (1 Greenwich South Street, SE10 8NW), to the Richard the First pub on Royal Hill (52-54 Royal Hill, SE10 8RT), after 12 Noon on Saturday 6th May.
Entry to this Challenge is free, but we would recommend that you come to Greenwich with some cash in your pockets, as you will discover independent stores, offering enticing and intriguing produce, including a fishmonger, cheese shop and bakery, butcher, greengrocer, florist, barbers, dry cleaners, a book shop and a clutch of cafes and pubs. All lie within a few minutes walk of the Greenwich Rail & DLR stations (SE10 8JQ) – and handily, a possible source of that elusive Jane Jacob's book is just across the road junction from the station.
No pre-event registration, just come along and enjoy a couple of hours in a local neighbourhood, extolling its virtues and finding out more about Jane Jacobs.
Our plans are to have a Jane Jacobs appreciation over a pint and some lunch at the Richard the First, however, we hope you will join us, whether you have found the elusive Jane Jacobs book or not, however, we don't plan to stay more than a couple of hours!!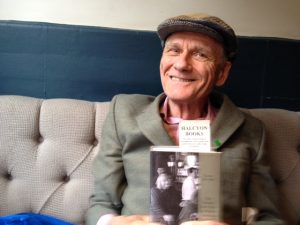 Here's our lucky winner having had his pint and lunch – he clocked in to the pub at 12.17pm!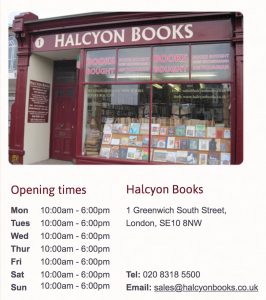 What is so special about Halcyon Books? They are a key player on the Internet, but everything they can't sell there, is sold in their shop for a £1.  There are too many books to sort by size, let alone author or title, so trawling for a Jane Jacob's book will mean that you unearth many other books that might tempt you. We go armed with a tenner whenever we pop in to Halcyon, to find sources of inspiration, and we are always on the look out for maps and books about walks, walking, trees and London's curiosities…..
Walking in Step with: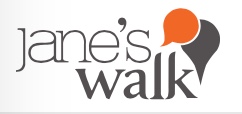 Jane's Walks – here is our entry: http://janeswalk.org/index.php?cID=11980