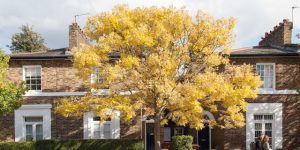 Sunday 15 October 2017 10.30am-12 Noon Start: Haggerston (Overground) station – circular
Launching a new series of Stalking Trees walkshops, we are delighted to welcome Paul Wood,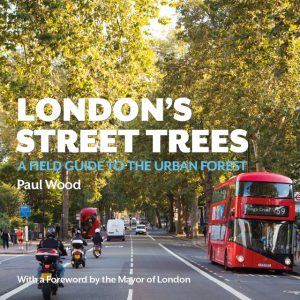 author of London Street Trees, to entice you to Explore the Urban Forest in Haggerston, Hackney.
It is not everyday that you encounter exotic trees on your way to work, but that's not the case for those who live in this part of Hackney. Persian Ironwoods and a Dawn Redwood are species you will find minutes from this popular Overground station on this exploration of London's East End.
Part species spotting, part urban tree management, explorations with Paul Wood are entertaining, informative and bring a fresh perspective to the urban scene.
Our route will include Stonebridge Gardens and the entrance to Albion Square marked by a Purple Crab Apple. We leave the square by Holly Street, mis-named as there's no holly tree on it, but instead the handsome Tree of Heaven.
Our route also includes  de Beauvoir Square, there is a Wild Service Tree and a Juneberry (or as Paul prefers the 'shad tree'), and the surrounding streets offer up a Tulip, Plum and Cherry trees to name just a few. No wonder the houses around this square are residences for a celebrity or two.
Our route is a circular one, but whenever you are with tree sleuth Paul, you can't be certain he won't  lead off-route to show you another exotic tree.  No wonder Hackney can pride itself as London's most diverse urban forest.
Paul Wood is the author of 'London's Street Trees', a beautiful and practical field guide to the city's urban forest. Paul is interested in looking at London through its street trees; how they relate to the built environment, their cultural and social history, and of course the remarkable variety of native and exotic species to be encountered as we Explore the Urban Forest.
We will be handing out a field notebook and pencils, for you to keep your own learning journal and Paul will be signing copies of his book that will be available to purchase.
We will follow a circular route beginning and ending at Haggerston Overground station.
Book on-line via Eventbrite £15 in advance, £20 on the day (accompanied children come free)
Sign up to or learn more about walkshops we are planning with Paul.
What participants told us on this Exploring the Urban Forest walkshop: 
What I like best about the event | What I found surprising | How much I enjoyed it and why?
Learning and fun as one | All our friends wanted to come | 5 stars |
The tree talks | The trees that only Hackney plants | 4 stars | Very interesting and good guide
Looking at local area & stories | The depth of knowledge of the guide| 5 stars | Interesting & enjoyable, lovely detail in unexpected places
The diversity of trees I had never seen before | The Strawberry tree | 5 stars | Paul was very informative
Walking in Step with: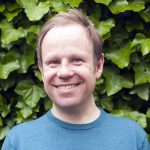 Paul Wood https://thestreettree.com/